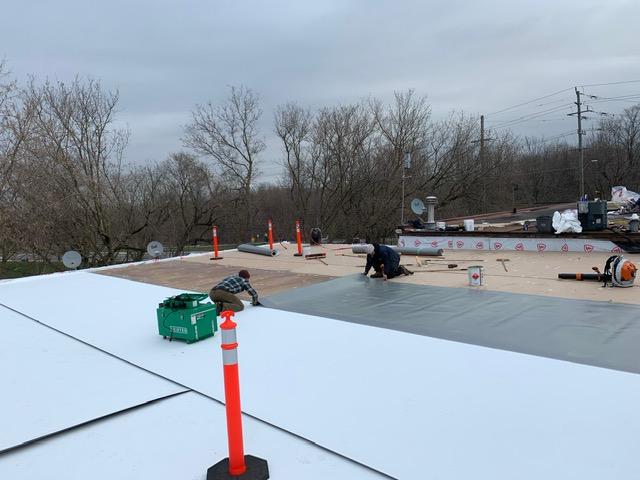 COMMERCIAL AND FLAT ROOFING Kingston
Commercial Roof Repair is necessary when the roof of the commercial property has sustained damages or leakage. Don't let just any roofing contractor do the job when a high value commercial property and business interruption is at risk. Look to the experienced company that can take care of maintenance and repairs for your business. Full House Roofing is a fully insured, incorporated and safety compliant company doing Commercial Roof Repair services in Kingston. Contact us today to schedule a Commercial Roof inspection or estimate.
Commercial Roof Repair Services for your Business Commercial.
Owning a business is and the building you reside in is not an easy task. Commercial properties require regular maintenance and often Commercial Roof Repair to ensure that the property runs successfully. Commercial roofs are under lots of pressure, as they're exposed to sun rays, rain, and extreme weather conditions during all seasons due to which Commercial Roofing repair becomes essential. Full House Roofing is an experienced Commercial Roof Repair Company in Kingston. Contact us today to schedule Commercial Roof Repair services for your business.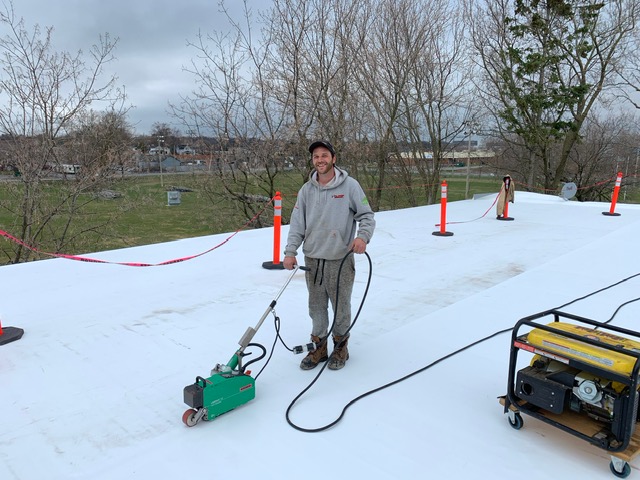 What first impressed me of this company, was the complete and accurate quotation for the work to be provided. Although it has been a very busy spring for all types of construction, this company was on time and completed my roof to my complete satisfaction. Their staff was professional, quiet and neat, and the new roof looks terrific.
Aileen Stewart
2021-07-10
We are very grateful that William and his team came out promptly to help us with a leaky roof issue. William offered a number of suggestions, including a way for us to try fixing it ourselves. He was helpful, straightforward and generous with his time & expertise. I highly recommend Full House Roofing!