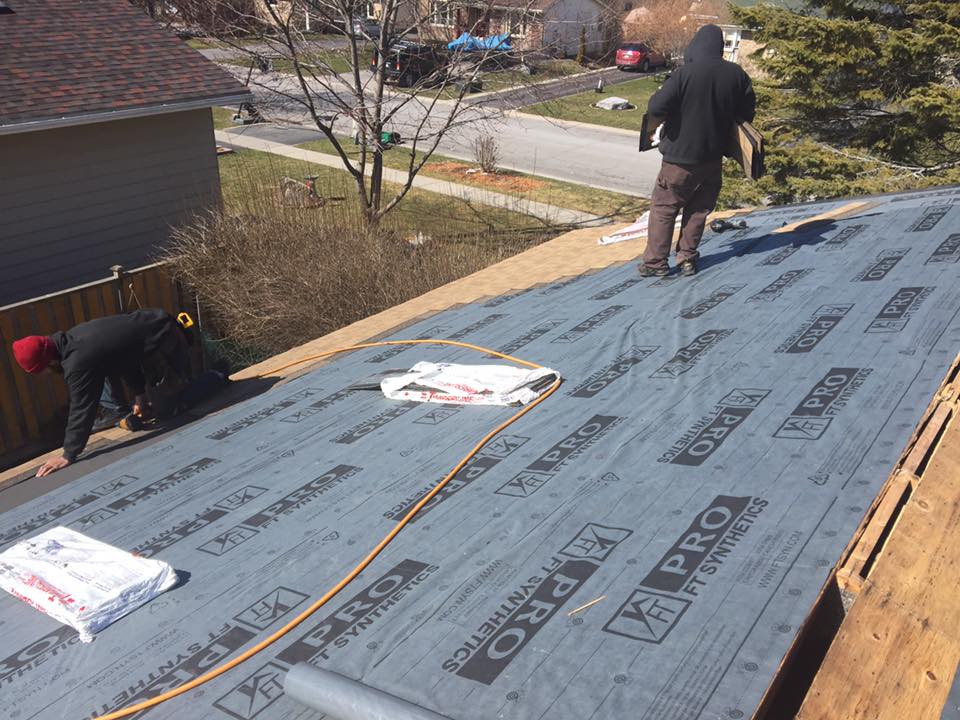 Kingston shingle roof replacements
The shingles on your roof are there to protect the structure of your house. While they might seem small and insignificant, it's important that you keep them in good condition for as long as possible. If they need replacement due to wear and tear, this service is usually best handled by a pro. Fullhouse Roofing Ltd can handle your shingle roof replacement needs so you can enjoy your house's exterior again. Contact us for an estimate and let us show you the quality of our work.
Repair Shingles
We fix missing or damaged shingles after we assess the job and report on the state of your roof. Not sure if your roof needs a repair or replacement? Contact us for a consultation today.
What first impressed me of this company, was the complete and accurate quotation for the work to be provided. Although it has been a very busy spring for all types of construction, this company was on time and completed my roof to my complete satisfaction. Their staff was professional, quiet and neat, and the new roof looks terrific.
Aileen Stewart
2021-07-10
We are very grateful that William and his team came out promptly to help us with a leaky roof issue. William offered a number of suggestions, including a way for us to try fixing it ourselves. He was helpful, straightforward and generous with his time & expertise. I highly recommend Full House Roofing!